Oklahoma Certification
There are different paths to certification that are offered by the Oklahoma State Board of Education. They include the Traditional Path, Alternative Path, Other Non-Traditional Path, and Emergency Certification. Below are the paths offered, and what is required for each.
Traditional Path for Oklahoma Teacher Certification
Requirements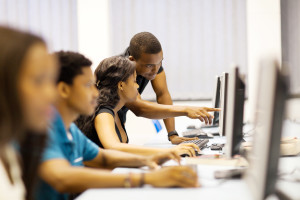 Graduated from an accredited institution of higher education that has an approved teacher education program for the certification area sought
Successfully completed a higher education teacher education program approved by the Office of Educational Quality and Accountability (OEQA);
Meets all other requirements as established by the Oklahoma State Board of Education;
Successfully passed the three required competency examinations; and
Has on file with the Oklahoma State Board of Education a current clear Oklahoma criminal history record search from the Oklahoma State Bureau of Investigation as well as a current clear national criminal history record search from the Federal Bureau of Investigation;
Applied to Teacher Certification and submitted the appropriate processing fee OR
Hold a full out-of-state certificate and meet standards set by the State Board of Education. Anything less than full certification will require review by Teacher Certification.
Test Requirements
The Oklahoma Commission for Teacher Preparation (OCTP), a separate agency of state government, is authorized by law to develop and administer the competency-based teacher tests. Three tests are currently required for Oklahoma teacher certification. The three tests are:
the Oklahoma General Education Test (OGET)
the Oklahoma Subject Area Test(s) (OSAT)
the Oklahoma Professional Teaching Examination (OPTE)
Alternative Paths
The Oklahoma Alternative Placement Program provides an opportunity for individuals with non-teaching degrees to teach in Oklahoma accredited schools. The eligibility requirements are:
Have a minimum of a baccalaureate degree from an accredited college/university
Have a major in a field of study that corresponds to an area of Oklahoma certification for a Secondary Certificate, Elementary/Secondary Certificate, or a Career and Technology Education Certificate
Have at least a 2.5 cumulative Grade Point Average (GPA)
Document two years of work experience in your degree field area or completion of post-baccalaureate coursework related to your degree field area
To receive an alternative standard certificate, you must complete the following:
Complete the professional education component, semester hours and/or development hours
Pass the Oklahoma Professional Teaching Exam (OPTE)
Non-Traditional Path for Oklahoma Teacher Certification
Career Development Program for Paraprofessionals
You must meet the following requirements before applying for certification through the Career Development Program: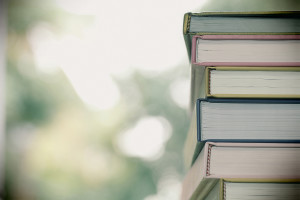 (Two certificate areas are required to be the Special Education teacher of record)
Non-Traditional Special Education Certification Program
The State Board of Education will issue a one-year provisional certificate to teach in the area of mild-moderate or severe-profound disabilities grades PK-12. The teacher may renew the certificate two more times if the individual has completed at least six credit hours in a non-traditional route to certification program or toward a master's degree in special education.
This process is designed for candidates who meet the following criteria: 
Have earned any four-year degree from an Institution of Higher Education holding Regional Accreditation
Have a Grade Point Average of 2.75 or higher from a previous degree program
Have a recommendation from a representative at a school district or Institution of Higher Education
Pass a National Background Check
Commit to complete a Master's Degree or Certification in Special Education
Candidates who meet the above criteria and are interested in obtaining a non-traditional special education certification may submit an application to the State Department of Education.  Candidates must then complete a 150-hour program that includes 120 hours of special education training known as "Boot Camp" and 30 hours of field experience.
American Board Certification
The American Board is a program designed to inspire career changers to enter the teaching field and give them a rigorous and efficient process to achieve their goals.  Requirements for teaching in Oklahoma through the American Board are outlined below.
Certification areas that are acceptable in the state of Oklahoma are: Biology, Chemistry, English Language Arts, General Science, Mathematics, Physics, United States History, and World History.  These areas cover grade levels 6-12.
Application and Submission
Once certified through the American Board program, to teach in Oklahoma, you would need to submit the following:
Fingerprint cards and a $59 fee for a criminal history record search.
Or, for faster and more accurate results, you may have your fingerprints laser-scanned at the Oklahoma State Department of Education (OSDE), Room 212, 2500 North Lincoln Boulevard, Oklahoma City, Oklahoma, for a $59 processing fee.
Fingerprints are scanned at the OSDE between the hours of 8:00 a.m. and 4:00 p.m. For additional information refer to Fingerprints/Background Checks Information.

Official transcripts of all college work.  Transcript must denote degree earned and the date conferred.
Copy of certificate issued by the American Board
$50.00 processing fee (check, cashier's check or money order) made payable to the Oklahoma State Department of Education.
As a result from the above you will be issued a one-year, non-renewable teaching credential for employment in Oklahoma.
Teach for America
Teach for America is the national corps of outstanding recent college graduates and professionals of all academic majors and career interests who commit two years to teach in urban and rural public schools and become leaders in the effort to expand educational opportunity.
Requirements
Once assigned by the Teach for America program to teach in Oklahoma, you will need to:
Have on file with the Oklahoma State Board of Education a current clear Oklahoma State Bureau of Investigation (OSBI) and a clear Federal Bureau of Investigation (FBI) fingerprint-based, criminal-history, record search. Fee is $59.  Please see Fingerprint/Background Checks for further information.
Be issued an Oklahoma credential (valid for 2 years)
Certificate Issuance
Course work and mentoring are provided by Teach for America. An Oklahoma standard certificate will be issued (valid for 5 years) when:
course work and mentoring are completed,
completing an application to the Oklahoma State Department of Education and
paying the $50 processing fee
Emergency Certification (Admin Use Only)
Procedures for Emergency Certification
Requirements:
Emergency application
$50.00 check for processing
A letter on district letterhead explaining why the request needs to be made with the Superintendent's signature.
Updated resume from the applicant
Official transcripts (if not already on file)
Documented proof of the job posting which shall include two of the following: advertisement placed in a local newspaper, advertisement posted through a local college or university, or job posting on the district website.
Verification that the applicant has either passed the requested subject area test or is registered for the next available test date.
Applicants approved for an emergency certificate who have never been certified must have a current Oklahoma State Bureau of Investigation (OSBI) AND Federal Bureau of Investigation (FBI) fingerprint-based criminal history record check processed by the Professional Standards Section before a certificate will be issued.
The application and all supporting documents must be received in Professional Standards at least two weeks before the State Board of Education meeting that month. Any completed application packet received within two weeks of the State Board of Education meeting will be held over until the next month's meeting.
Further Pertinent Information:
All applicants must be in compliance with Oklahoma state income tax laws before a teaching credential can be issued.
Contact Information:
Oklahoma State Department of Education
2500 N. Lincoln Blvd.,
Oklahoma City, OK 73105-4599
(405) 521-3301
http://www.ok.gov/sde/webform/contact